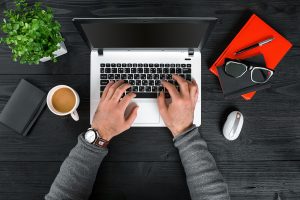 Here are 5 tips to help you on your journey:
1) There's always something. What is the most interesting thing that's happened at your company today, yesterday, last week or last month? What's coming down the pipe next month? Schedule a set time every week or two and put pen to paper or fingertips to your keyboard.
2) We're always learning. Share your wisdom freely. You certainly know more today than you used to. Spread the word and share your knowledge. Writing is a muscle you have to exercise. Don't forget to edit and have a second set of eyes to proof your work.
3) What's happened outside your business that's caught your attention? Are there political, economic or resource issues that are playing havoc on your company or your customers? Engage your readers with topical issues, besides Trump if you can.
4) How do you make industry news and get recognized for your achievements? It can happen organically but like most things in life, you likely need to make it happen. Start by understanding what's out there, submit articles and complete industry award applications. If you have a really strong admin person, let them have a go at it. It's about being thorough, tenacious and systematic.
5) Feature key members of your team and/or new hires. Let your industry know the quality of people working for your company and serving your customers. It may be too boastful to talk about yourself but it's supportive and appreciative to talk about your key team members.
That's all I have to say today. COO (Cranky Old Owner) out!